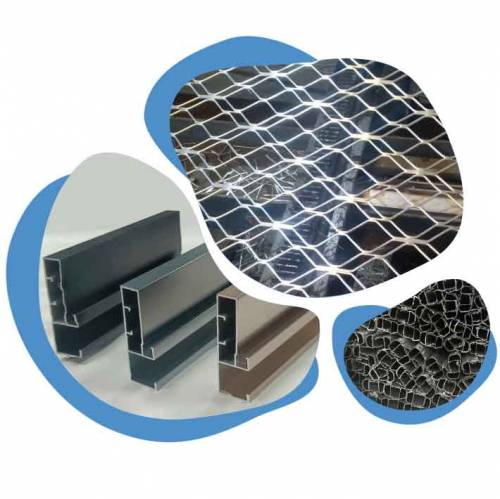 Dhariwal Industries, founded in 2007, is a prominent participant in the aluminium industry, manufacturing, supplying, and retailing premium products. Our company's market reputation as a dependable and customer-focused entity has grown consistently. Under the leadership of our visionary CEO, Mr. Arvind Dhariwal, we have embarked on a voyage of excellence and are committed to delivering products of unmatched quality and value. We are ranked among the Top 5 Aluminium Window Section Manufacturers in Jaipur, India. With years of industry experience and expertise, we have honed our abilities to meet the diverse requirements and expectations of our prestigious clientele. We are extremely proud of our state-of-the-art production facility, which is outfitted with cutting-edge technology and cutting-edge machinery. Each product is crafted to perfection in accordance with the highest quality standards by our devoted team of expert professionals. Whether it's aluminium kitchen profiles, pipes, or other aluminium-based products, we offer a vast selection that appeals to a variety of industries and applications.
Our dedication to on-time deliveries and competitive pricing has made us a customer favorite. We make our premium aluminum products accessible to both individuals and businesses. Our extensive distribution network and well-managed inventory allow us to promptly fulfill orders, thereby enhancing the purchasing experience as a whole. Customer satisfaction is central to Dhariwal Industries' business model. Through our devoted services, individualized solutions, and unrelenting pursuit of excellence, we consistently aim to exceed customer expectations. Dhariwal Industries is your one-stop shop for all of your aluminum needs, whether you require premium aluminum products or a dependable business partner.
Why Us?
At Dhariwal Industries, we take immense pride in being a leading provider of high-quality industrial solutions. Explore our vast selection of top-notch products, including Aluminium Kitchen Profiles, Stainless Steel Wire Mesh, Aluminium Glazing Clips, Aluminium Window Grills, Wire Mesh, and Stainless Steel Curtain Rods, all designed to meet diverse industrial needs. Our commitment to excellence and customer satisfaction sets us apart from the rest. Here's why you should choose us:
We prioritize quality in every aspect.
Tailored solutions are our forte.
We have Expertise and Experience.
We understand the value of time in business.
Our reach extends beyond borders.
Choose Dhariwal Industries as your trusted partner, and experience the excellence that defines us in every step of your industrial endeavours.
Warehousing and Packaging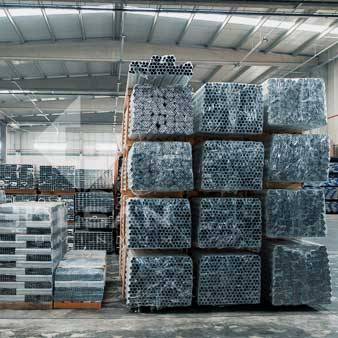 We offer exceptional warehousing and packaging solutions. With state-of-the-art facilities and efficient processes, we ensure the safe storage and secure packaging of your products. Our dedicated team ensures timely deliveries and quality packaging to protect your goods during transit. Trust us for reliable warehousing and impeccable packaging services.
Client Satisfaction
Client satisfaction is at the core of our values. We prioritize understanding our client's unique needs and strive to exceed their expectations. Our commitment to top-quality products, personalized services, and prompt support ensures that our clients' experience with us is nothing short of exceptional. Your satisfaction is our ultimate goal.