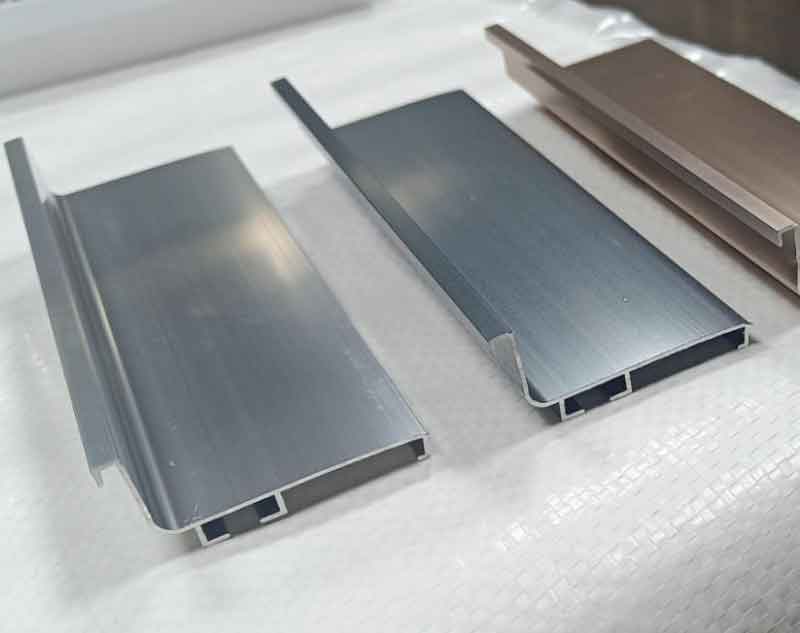 In the world of modern architecture and interior design, aluminium profiles have emerged as the magician's wand, capable of elevating a home's aesthetics to new heights. With their sleek and stylish appeal, these versatile profiles from the premium Aluminium Profile Manufacturers in Rajasthan have become a go-to choice for homeowners and designers alike. We will explore how aluminium profiles can transform your living spaces into sophisticated havens of beauty and functionality.
Aesthetic Appeal Beyond Compare
Aluminium profiles possess a unique charm that effortlessly complements any architectural style. The beauty of aluminium lies in its ability to seamlessly blend in with different décor themes, whether it's a contemporary urban loft or a traditional countryside cottage. Its versatility allows you to customize the profiles to match your personal style, creating a cohesive and visually appealing living space.
Abundant Natural Light and Panoramic Views
One of the magical qualities of aluminium profiles from the best Aluminium Profile Suppliers in India is their capacity to invite nature indoors. Enjoy breathtaking views of your surroundings without any obstruction, making your living spaces feel open, airy, and connected to the outdoors.
Strength and Durability
Beyond aesthetics, aluminium profiles possess the magic of strength and durability. The corrosion-resistant nature of aluminium ensures that your profiles will maintain their original beauty for years to come, requiring minimal maintenance. This combination of style and resilience makes aluminium profiles an ideal choice for both exterior and interior applications. Companies like Dhariwal Industries provides the best quality aluminium profiles.
Sustainable Living Made Beautiful
As homeowners increasingly embrace sustainable living, aluminium profiles from the leading Aluminium Profile Retailers in India offer a green building solution without compromising on elegance. Aluminium is a highly recyclable material, contributing to environmental conservation efforts. By choosing aluminium profiles for your home, you not only elevate its aesthetics but also make a conscious choice towards a more sustainable future.
Conclusion
In conclusion, aluminium profiles possess the power to transform your home into an exquisite sanctuary of sophistication. By embracing the magic of aluminium profiles, you can elevate your home's aesthetics, bask in the warmth of natural light, and embark on a journey towards sustainable living—all within the confines of your beautifully designed abode.